Nantucket Inn
Nantucket has become one of the most popular wedding destinations on the East Coast. But planning a wedding on an island can be a bit of a challenge. That's why the Nantucket Inn has developed our wedding concierge service.

Whether you book just a few rooms for your guests or the entire wedding weekend with us, our talented staff is ready and waiting to handle any request from welcome baskets to island information and transportation services to off-premise caterers.
We are also happy to provide contact information for local services such as photography, flowers, cakes and entertainment.
Once you book your rooms, we'll produce a reservation form along with some brief island information that you will mail with your invitations. Your guests simply return the form directly to us to confirm their reservation. After that just let us know what we can help with ...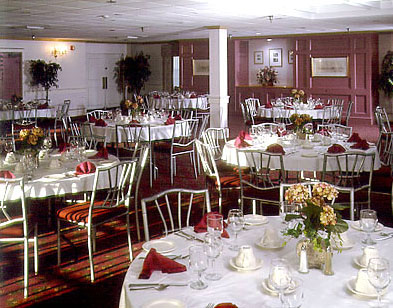 The Century House
Nantucket MA bed and breakfast. Restored historic luxury inn, not a hotel lodging accommodation; your home away from home bb. US inns accommodations lodging. Residential elite location. Breezy, wrap-around veranda, cliff-top historic elite location. Memorable. Resplendent. Meander on cobblestone streets to downtown. Our luxury bed and breakfast inn the oldest continuously operating inn on Nantucket. These luxury bed and breakfast lodging accommodations provide an unforgettable experience of true Nantucket. 175 years of history awaiting. This Nantucket Ma bed breakfast inn lodging opened its doors in 1833 for Nantucket lodging accommodations and became a preferred stay lodging for sophisticated vacation travelers visiting this Nantucket MA beach vacation resort inn, close to harbor, in the vicinity of point breeze hotel, former harbor house hotel village. Not your cookie-cutter hotel.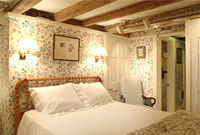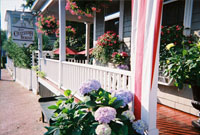 Our rooms accommodations fit your style. History. Comfort. Privacy. Luxury. Discover the splendor of Nantucket with Century House perfection. Just a short stroll walking downtown Nantucket and sparkling Ocean beaches. Nantucket Island luxury bed and breakfasts inns lodging, provides luxury rooms accommodations. The hearty, healthy, cosmopolitan "Gerry's Berry Buffet Breakfast" served daily: bountiful berries cascading on his famous granola. Homemade chocolate chip cookies in the afternoon. This luxury bed and breakfast on Nantucket Island provides a relaxing romantic stress-free vacation, a romantic weekend getaway to this historic bb inn.